Age spots are one sign of aging that vex people as they get older. The spots are mostly harmless, but are very unsightly. Since many baby boomers are into health and wellness, it's a bit of a shock to see the spots appear in spite of living a healthy lifestyle.
A good deal of money is spent each year as people try to get rid themselves of  brownish spots, so knowing their cause and  what actually works is somewhat of a priority for most baby boomers.
Age spots have multiple colors though most often brownish, black, and sometimes red. They are sometimes called sun spots or liver spots but the technical term is lentigines. In the past it was thought, incorrectly, that they were a sign of liver disease, hence the liver spot moniker.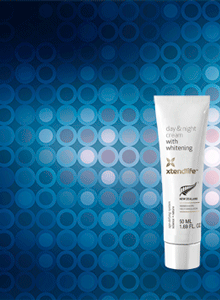 Don't confuse age spots with skin cancer — melanoma. While they can look similar, age spots are harmless. However, if you have dark spots on your face or any other part of your body you ought to have your doctor check them out to make sure.
What's the cause of age spots? There are two factors at work — sun exposure and aging. As we age, the sun damage to our skin accumulates, and we start to develop spots  where we get the most sun — the face, the back of the hands, and back of the neck .
As we age, our skin can form collections of pigment in the top layers of the skin between the dermis and the epidermis. Aging skin is less able to regenerate new skin cells and so the visible spots form on our skin.
From a health point of view it isn't necessary to remove age spots.  There are several options, and one is to do nothing as long as a doctor has checked them out.  They can stay if you wish.
Many people find them unsightly though. Women especially, and sometimes men, want the spots gone because they are so visible —  particularly on the face. So how do you go about removing age spots?
There are a number of ways to remove age spots. Some laser therapies may remove age spots, though this can be expensive. The spots can also be removed with cryotherapy which is the use of extreme cold through sources like dry ice. These methods require that you see a dermatologist.
The other option is to use natural skin care products which are showing good results in removing age spots. You ought to be using high quality skin care products anyway, and the best are now demonstrating an ability to reduce the appearance of age spots as well.
Using natural skin care products is a slower procedure in comparison to laser therapy, but the effect of vitamins, herbs, antioxidants is beneficial to your skin in general.
So that's the skinny on age spots. If you do want to remove them remember you can get excellent results using  natural skin care products, and keep a little money in your pocket.
Related Posts :